Photographer : Hiroki Watanabe
Hair & Make-up Artist : Juni Wise
Model : Yuki Matsushima
Yuki Kamada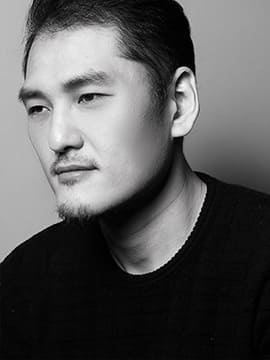 広沢 ダニエル 晃
Daniel Akira Hirozawa
Theme
 テーマ
Nukumori
Nukumori
---
Concept
 コンセプト
肌を超え、心を直接当たる暖かさ、「Nukumori」をテーマにした。
経済的、政治的、社会的に不安定な時代には、人々は国家、肌、性別、信念、性別が異なる人たちに扉や心を閉ざしている。今まで以上に、障壁の代わりに絆をつくることが重要だと信じている。

暖かさの概念、Nukumoriは日系ブラジル人として私のアイデンティティにも繋がる。交わる2つの国の中で生まれ育ち、異文化間の交流を大切にし、それに感謝しながら育った。
100年以上前、ブラジルは日本人移民に対してドアを開いた。だからこそ私は今ここにいる。私は解放と受け入れによって自身の存在を認め、世界もそれを必要としていると信じている。

このコレクションの目標は、人々の間のつながりと理解を促す服を作ることである。 人に暖かさを与えたり受け取ったりする能力を思い出させたい。

---
Nukumori is the Japanese word used to signify emotional warmth. It is a warmth no to be felt in the skin but in the heart and soul.
In a time of economical, political and social instability, people are closing their doors and hearts to those who are different in nation, skin, gender, beliefs or sexuality.
Now more than ever, I believe it is important to create bonds instead of barriers.

The concept of emotional warmth, Nukumori, also speaks to my identity as Japanese-Brazilian. Raised a mixture of these two countries, I grew up to appreciate and value the exchanges between different cultures. It was over a 100 years ago when Brazil opened its doors to Japanese immigrants. I was only born because of that. I owe my own existence to openness and acceptance and I believe the world to be in need of that.

My goal with this collection is to create clothes that incite connection and understanding amongst people. To remind them of their ability of giving and receiving warmth.

---
Education
 学歴
2011:
ブラジリア大学
2012:
北海道文化ファッション専門学校
2015:
東京外国語大学
2018:
文化ファッション大学院大学 卒業見込み
---
2018:
Bunka Fashion Graduate University
2015:
Tokyo University of Foreign Studies
2012:
Hokkaido Bunka Fashion University
2011:
University of Brasilia
---
Contests
 賞歴
2017:
東京新人ファッション大賞、秀作賞
2017:
The Woolmark Company Next Generation Award, グランプリ
---
2017:
The Woolmark Company Next Generation Award, Grand Prix
2017:
Tokyo New Designer Grand Prix, Workmanship Prize
---
Qualifications
 資格
Certificate of Advanced English (Cambridge)
TOEFL

---
Certificate of Advanced English (Cambridge)
TOEFL

---
Intership
 インターンシップ
2016:
People Tree
2016:
Matohu
2017:
Issey Miyake
2017:
Issey Miyake Men
---
2017:
Issey Miyake Men
2017:
Issey Miyake
2016:
Matohu
2016:
People Tree
---
Work Experience
 職歴
2014:
Graphic Designer at TALQ Creative Agency
---
2014:
Graphic Designer at TALQ Creative Agency