Photographer : Daichi Mihara
Hair & Make-up Artist : Azusa Iijima
Model : Saki Nishikubo
Art Director : Shiho Hajyu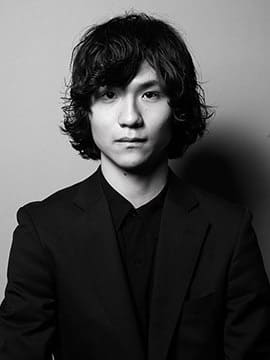 Theme
 テーマ
山岳ワルツ
Mountain Waltz
---
Concept
 コンセプト
山の中で傷つきながらも美しく生きる動物の姿や、生命の象徴である卵の殻に女性像を重ね合わせ、自分を守る殻、傷つきながらも生きる女性を肯定できるデザインを目指しました。

---
There are a beauty in which animals survive in rough mountains, and a eggshell, which is symbolized a life.
My works is inspired by combination of those two factors.
This design represent a shell that protects oneself, and the concept of my design is a woman living a powerful life in a harsh environment.

---
Education
 学歴
2016:
文化学園大学現代文化学部国際ファッション文化学科映画舞台衣装デザイナーコース 卒業
2018:
文化ファッション大学院大学 卒業見込み
---
2018:
Bunka Fashion Graduate University
2016:
Stage Costume Course, Bunka Gakuen University
---
Qualifications
 資格
2015:
パターンメーキング技術検定試験 2級
---
2015:
Pattern Making Examination 2nd Grade